American Horror Story (AHS) is famous for using the same actors again and again, each time taking on a different role from the last season.
Well, the modern horror classic isn't the only show in the franchise to do so, because the same can be also said of its spin-off American Horror Stories.
Helmed by Ryan Murphy and Brad Falchuk, the anthology series sees each episode tell a different terrifying tale, and Season 2 will also feature a number of AHS alum who are returning to the franchise.
Which 'AHS' Alum Are Returning for 'American Horror Stories' Season 2?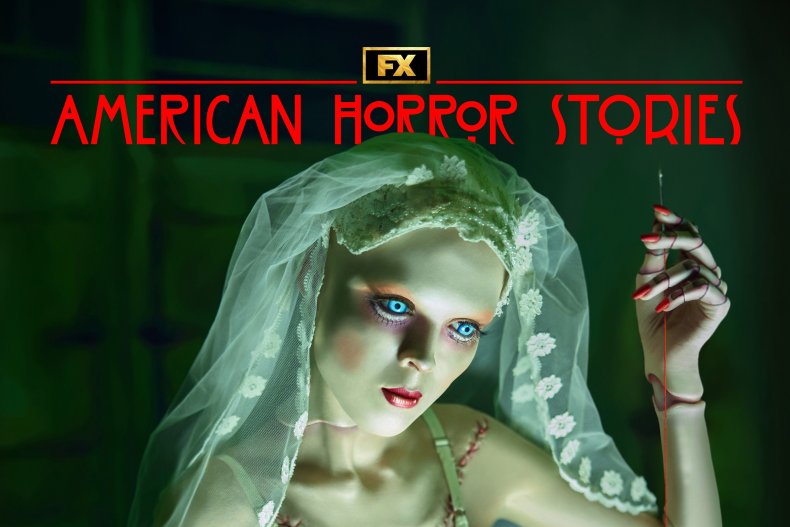 American Horror Stories Season 2 features several actors who appeared in American Horror Story, as well as others who first debuted on the spin-off in its first season in 2021.
Denis O'Hare is set to appear in the first episode of American Horror Stories Season 2, which is titled "Dollhouse."
O'Hare is the most seasoned of the American Horror Story actors appearing in the spin-off's second outing as he previously starred in six seasons of AHS: "Murder House," "Coven," "Freak Show," "Hotel," "Roanoake" and "Double Feature."
AHS star Cody Fern will also be returning to American Horror Stories, though it is not his first time appearing in the show as he previously starred as a park ranger in the episode "Feral" in Season 1.
Fern will appear in the episode "Milkmaids" for Season 2, and he previously made his debut in the American Horror Story universe in Season 8 of AHS, titled "Apocalypse," in which he played the Anti-Christ Michael Langdon.
The Australian actor has appeared in every season of AHS since his debut, taking on different roles in "1984" and "Double Feature," respectively.
Gabourey Sidibe is making her debut on American Horror Stories in Season 2 after previously appearing in "Coven" and "Apocalypse" as witch Queenie, and she also starred in "Freak Show" as Regina Ross.
Sidibe will appear in the third episode of the second season, which is titled "Aura." She will star alongside fellow AHS alum Max Greenfield in the episode.
Greenfield previously appeared in several episodes of American Horror Story's fifth season, "Hotel."
The final American Horror Story alum to appear in Season 2 of the spin-off show is Nico Greetham, who actually first joined the franchise in American Horror Stories Season 1.
The actor previously starred in the episode "The Naughty List" in American Horror Stories Season 1, and he will appear in the episode "Drive" for Season 2.
Greetham made his first appearance in AHS as Cal Cambon in the second half of "Double Feature," where his character was impregnated by aliens and kept in a secret facility to give birth to it alongside his group of friends.
American Horror Stories premieres Thursday, July 21 on FX on Hulu.