Corporate travel is set to reach $1.7 trillion in 2022, up from $1.6 trillion in 2021.
The travel industry is bouncing back, and travel services are returning to usual—business travel included. Finding the best travel management solution to help you is no small task.
Let's take a look.
What we'll cover in this article:
What are the advantages of using a travel management company?
Travel management companies and online booking tools: what's the difference?
What to look out for in travel management companies
The seven best corporate travel management solutions for UK companies
Smaller corporate travel companies on the market
What are the advantages of using a travel management company?
There are plenty of advantages that come with using a travel management company (TMC) for managing your travel services.
TMCs remove the hassle of organizing in-house travel
Travel management companies help minimize a lot of the effort that comes with organizing business travel. TMCs help you book, manage, and report on your corporate travel, as well as provide support and security for your travelling employees.
TMCs have experienced business travel management bookers 
When working with a travel management company, you'll have experienced travel bookers on hand to help you get the best deals. For smaller businesses with limited resources, finding the best and most cost-effective deals is a must.
Corporate travel agents can address all your travel needs—from travel booking to last-minute travel emergencies—to help your corporate travel be hassle-free.
TMCs are informed and connected within the travel industry
A business travel agent is well informed on the latest travel news and issues. When employees are travelling for business, they need to know the ins and outs of where they're headed and what risks they could face.
Having someone on hand to manage travel risk is a key consideration for businesses sending employees on business travel.


Many businesses will have some form of online booking tool to help organise business travel, but not all online booking tools are managed by travel management companies.
It's important to consider the differences between using TMCs and opting for a consumer online booking tool (OBT).
Consumer online booking tools provide travel solutions but no support
Consumer online booking tools enable individuals and organizations to quickly and easily book travel of any kind. However, they don't provide much in the way of support. 
That's where travel management companies come in handy. TMCs can help you book travel and support traveling employees when they're away on business—with around the clock support teams and traveler tracking capabilities.
Travel management companies handle your travel with their own OBTs
From car hire to hotel rooms, flights, and insurance—travel management companies deal with the lot via their own online booking tools.
Traditional travel management companies, however, often handle things offline. Modern corporate travel companies approach business travel using innovative technology to help you manage everything online.
Let's take a look at where traditional travel management is falling behind.
Shortcomings of traditional travel management companies
Traditional TMCs fall short for a variety of reasons:
Travel management is time-consuming for both TMCs and the clients, with lots of back and forth.
Clients can often find better details when booking online.
A lesser user experience where clients don't typically have access to 24/7 customer support.
They often use outdated technology that hasn't kept up with modern business travel.
Hidden fees can make corporate travel even more expensive.
Overall, traditional travel management companies provide a less-enjoyable user experience for travel managers and employees alike. Modern TMCs have built on traditional travel management to create a better experience for corporate travellers worldwide.
What to look out for when choosing a corporate travel management company
There are plenty of travel management companies out there to choose from—finding the best one for you depends on your unique business requirements. Here are some features that you should be looking for when choosing a TMC.
A solution that offers seamless travel management from one place
A comprehensive solution is a key feature of any excellent corporate travel management company. You want a TMC that's going to help provide assistance from start to finish—from helping with bookings to providing risk assessments and reporting capabilities. 
The platform should provide everything that your company needs in order to manage successful business travel for all its employees. Otherwise, you'll find yourself juggling a variety of tasks on a number of platforms—further confusing an already complex corporate travel process.

A solution that helps you find the best deals
Expert travel consultants have better connections within the travel industry than your average in-house travel booker would have. They've built these relationships over many years and as a result, offer better deals than what you'd find online. 
Explore the connections each TMC has and what exclusive offers or rates they could provide for your business travel. The bigger the travel inventory, the more options you have for finding the best deals.
A solution that accommodates last-minute changes
Business travel can be unpredictable—you want a solution that can keep up with the twists and turns of your business. A flexible solution is required in order to help accommodate any last-minute changes to your travel plans, at a minimal cost to your travel budget.
The best corporate travel management companies in the UK
Now comes the important part, which corporate travel management company is best for your organization? It's useful to find a tool that can deliver on everything you need but isn't overly complex. You don't want your team spending hours and hours learning how to use the software, it should be relatively quick and easy to do.
We've put together our top seven picks for TMCs providing solutions to the UK market. These are solutions with offices in the UK, that work with several UK companies—let's get started.
1. TravelPerk/Click Travel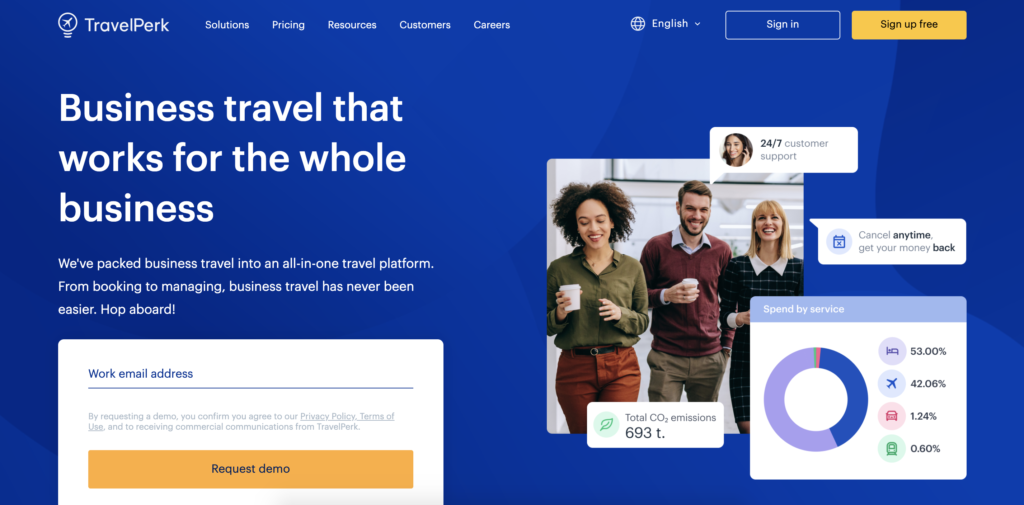 TravelPerk is an all-in-one business travel solution helping corporate travellers book, manage, and report on their corporate travel. Its innovative tech and easy-to-use interface make it a popular choice for business travellers worldwide, and its recent acquisition of UK-based ClickTravel gives it even more of a leg-up in the UK.
Let's take a look at where TravelPerk is doing things right:
24/7 traveller support: TravelPerk's support agents are on-hand to provide support in 15 seconds or less.
Industry-leading travel inventory: helps you ensure you're getting the best deal on the market.
FlexiPerk: allows you to book flexible travel that ensures at least 80% of your money back when cancelling up to two hours in advance.
Real-time expense reports: give you greater insights into your travel spending.
GreenPerk: enables you to offset the carbon footprint of your corporate travel by investing in sustainable initiatives.
Centralized invoicing: to ensure the finance team has everything in one place for easy budget management.
VAT recovery solution: can help you save up to 20% of your corporate travel budget.
TravelCare: helps ensure your travelling employees are safe when travelling, and up to date with any travel restrictions or issues.
Third-party integrations: ensure you can integrate your corporate travel solution with other key business tools.
You'll struggle to find another TMC with the same volume and level of quality services as TravelPerk. Its easy-to-use interface and simple booking tool enable corporate travellers to manage their travel—all whilst remaining within your corporate travel policy.
See how TravelPerk is helping companies streamline their business travel management from the people that know best—the platform's customers.


2. Clarity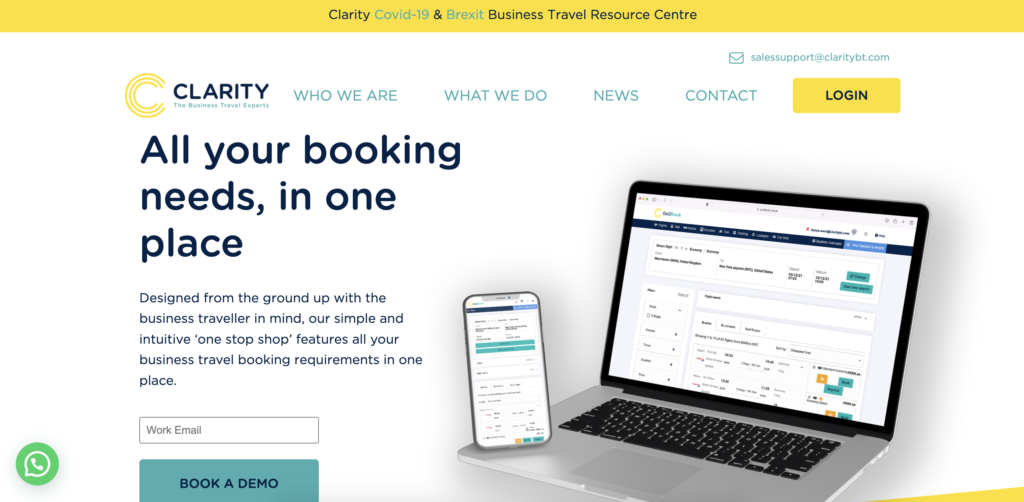 Clarity is a booking platform that centralizes everything to one place. It's designed with the business traveller in mind, mixing industry knowledge and leading technology to provide a comprehensive travel management solution.
Let's take a closer look at what Clarity does best:
A large travel inventory: you can find great deals with access to over one million hotels and 80 airlines.
AirHelp: to help claim compensation for any issues with delayed or cancelled flights.
24/7 traveller alerts: to keep your employees informed on the go.
They also guarantee optimized savings, policy adherence, and resource efficiency through three solutions: Go2Book, Go2Insight, and Go2Track. Let's take a look at where TravelPerk outperforms Clarity.
Where TravelPerk is stronger:
TravelPerk offers a wide variety of expense management integrations, whereas Clarity outsources expense management to SAP Concur.
TravelPerk's unbeatable travel inventory finds you the best deals on flights and accommodation from a wide variety of providers—with additional options for car rental and train travel. With Clarity, you're limited to one million hotels and 80 airlines.
TravelPerk offers carbon offsetting for more sustainable business travel, whereas Clarity only reports on CO2 emissions.
TravelPerk's VAT recovery solution enables you to save up to 20% on your travel budget. Clarity doesn't offer VAT recovery solutions.
Clarity's inventory is large, but TravelPerk's is larger—you won't find better deals on travel elsewhere. 
3. ATPI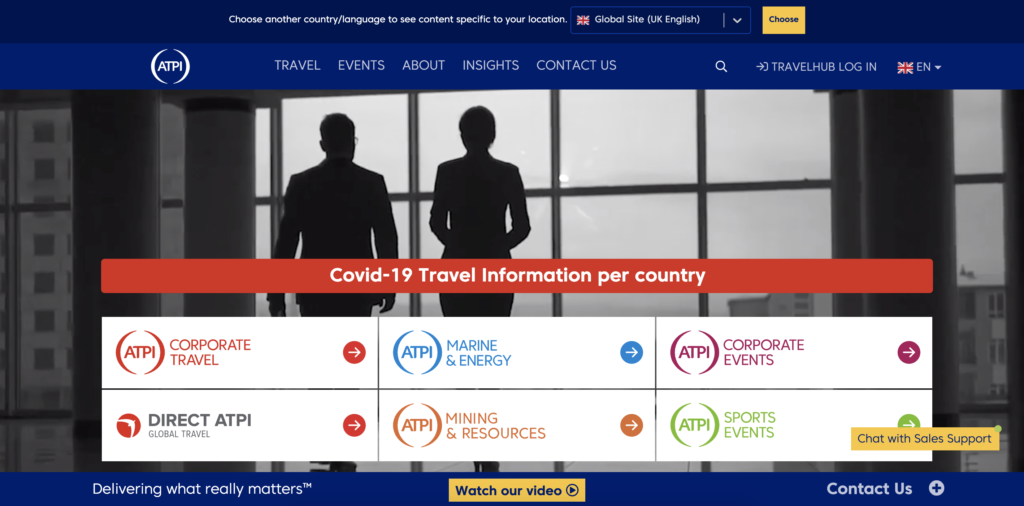 The ATPI Group provides corporate travel and events solutions to many clients across a wide range of sectors globally. It provides solutions for businesses looking to take control of their corporate travel, with solutions for expense management, traveller safety, and on-the-go support.
Let's take a closer look at ATPI's offerings:
Available to a number of industry sectors: ATPI provides unique travel solutions to organizations in the marine, mining, sports, and energy sectors.
ATPI Halo: offers carbon offsetting solutions to minimize the impact of your corporate travel.
Corporate event management: for organizations that want a more efficient way to manage and execute corporate events. 
ATPI is a good option for corporate travel management, especially for organizations needing bespoke travel solutions in unique industries. Let's see where TravelPerk does better.
Where TravelPerk is stronger:
TravelPerk's larger inventory provides you with the best rates on the market.
TravelPerk's customer support is with you in 15 seconds or less. This speedy response time is unbeatable.
TravelPerk integrates with a number of third-party apps to ensure your travel management is seamless. ATPI doesn't provide the same seamless experience.
TravelPerk's FlexiPerk offers flexible travel options that ensure you get at least 80% of your money back when cancelling up to two hours in advance.
ATPI's focus on specific industries provides niche expertise, but for companies looking for a comprehensive travel management solution—the decision is clear. TravelPerk's huge inventory finds the best rates in the UK and beyond to ensure you're getting the most value out of your TMC. Plus, ATPI isn't the only solution able to offer options for specific industries—TravelPerk can also cater to your unique travel needs and industry.


4. Agiito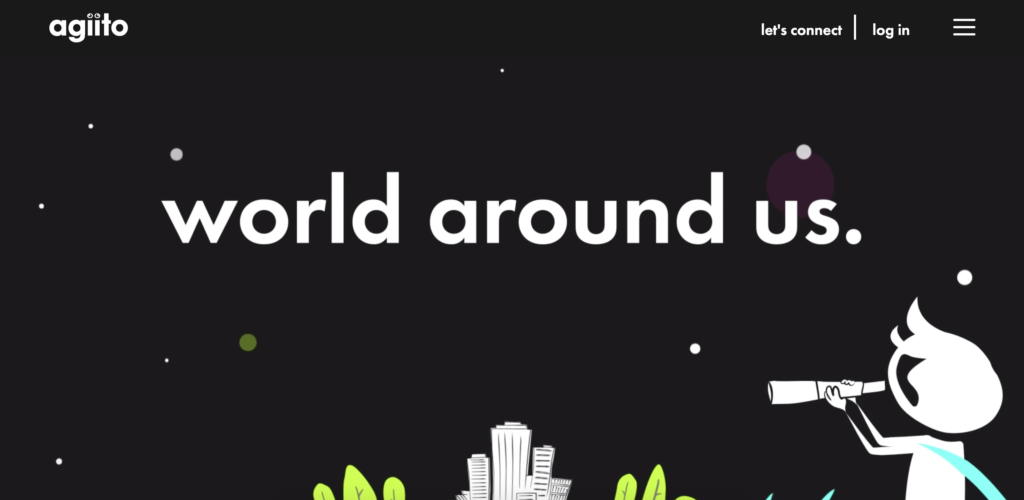 Formerly known as Capita, Agiito is a UK travel, meeting, and event specialist. It helps connect people both in-person and virtually whilst considering safety, wellbeing, and the planet.
Let's take a look at what Agiito has on offer:
Carbon offsetting: to minimize the environmental impact of your corporate travel.
Meetings and events management: to ensure all your corporate events and meetings run smoothly. 
Traveller tracking and risk management: helps you ensure that your employees are safe and secure no matter what.
Agiito prioritizes traveller support and safety, and provides its travel management solution on both desktop and mobile. How does TravelPerk compare? Let's take a look.
Where TravelPerk is stronger:
TravelPerk has a wider variety of accommodation options—Agiito only offers 300,000 properties to choose from.
TravelPerk offers travellers the chance to earn rewards and loyalty points when travelling, whereas Agiito doesn't.
TravelPerk provides a proprietary booking tool, whereas Agiito uses SAP Concur's booking system—giving them no power over the pace of development and adaptation.
TravelPerk's third-party integrations provide solutions across a wide range of different categories. Agiito doesn't offer similar integrations.
Agiito is an adequate option for corporate travel management, but TravelPerk comes out on top. TravelPerk trumps the Agiito platform's capabilities and provides more options for both local and international travel.
5. CTM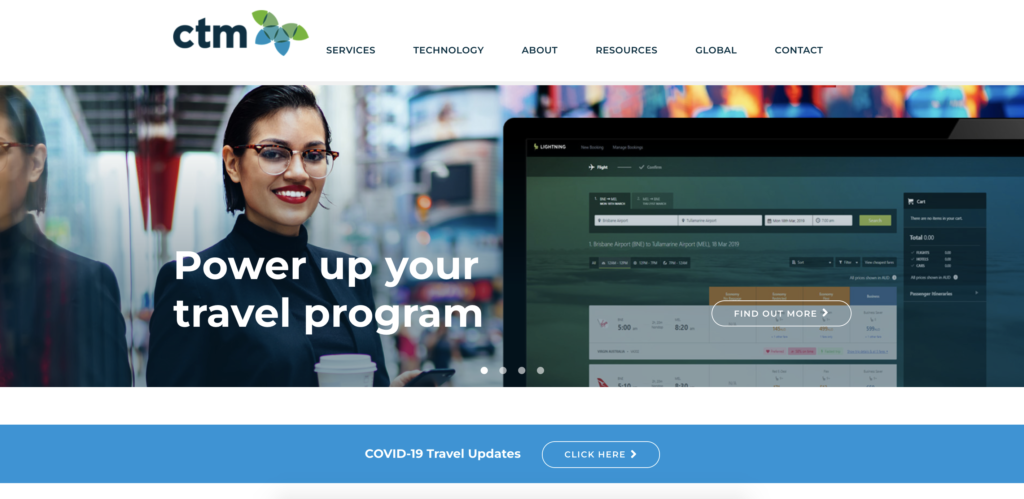 Corporate Travel Management (CTM) is another solution offering business travel and management services. They prioritize providing a personalized experience, customer-centric technology, and demonstrating the savings made with each trip.
Some of CTM's main solutions include:
Traveller tracking: enables you to locate employees at all times.
Self-serve online booking tool: with built-in approval flows for faster travel management.
Events management: helps you maximise your events and travel budget.
Industry-specific solutions: for event travel, sports travel, and ERM (energy, resources, and marine) travel.
CTM was founded by a frustrated business traveller with the idea of putting travellers first. Let's take a look at where TravelPerk does more.
Where TravelPerk is stronger:
TravelPerk offers flexible travel solutions with FlexiPerk, whereas CTM doesn't offer flexible solutions.
TravelPerk enables you to integrate your travel policy for 100% booking compliance. CTM can't guarantee 100% compliance.
TravelPerk doesn't charge a subscription fee—you only pay when you travel. CTM offer a subscription-based service and don't provide pricing upfront.
Unlike CTM, TravelPerk's third-party integrations are available for a wide variety of categories.
Both TravelPerk and CTM provide customer-centric technology to speed up corporate travel management. TravelPerk provides more value by offering more travel options—from flights and accomodation to car hire and rail travel—to get you where you need to be quickly and easily.
6. Diversity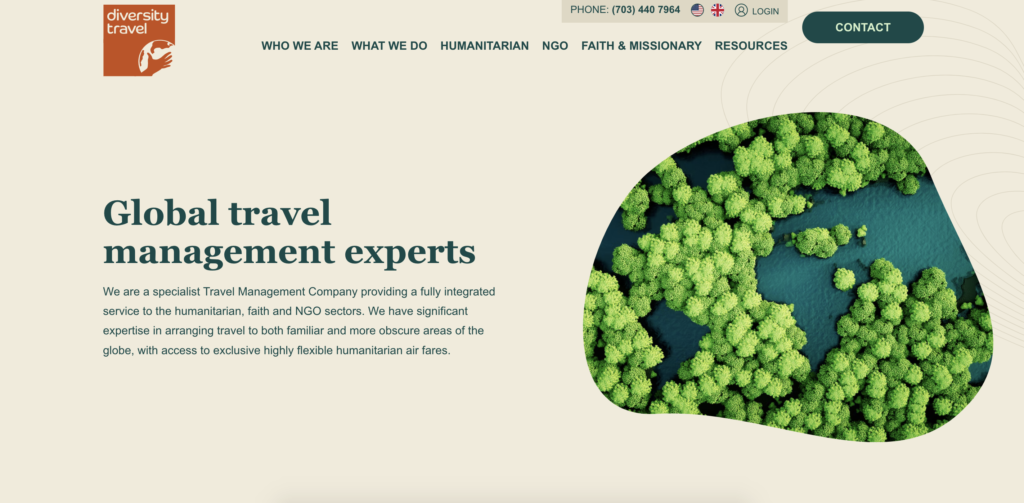 Diversity is a specialist travel management company with expertise in academic, humanitarian, and not-for-profit travel. Here are just a few of the perks they offer to corporate travellers:
Charity and non-profit sector expertise: provides negotiated rates for humanitarian and academic airfares. 
Experts in arranging out-of-the-box travel: to destinations all over the globe.
Experienced support: Diversity's travel agents have an average of 9 years of experience in the industry. 
Diversity is a great option for UK-based non-profits, let's take a look at where TravelPerk can provide more value.
Where TravelPerk is stronger:
TravelPerk offers a more comprehensive travel management solution to ensure you've got everything in one place, whereas Diversity offers a limited suite of solutions.
TravelPerk's expert customer support team works around the clock to get you support in 15 seconds or less. Diversity's support team is smaller and unabe to provide the same speedy support.
Unlike Diversity, TravelPerk offers a VAT recovery solution to help you save on your travel budget.
TravelPerk's industry-leading inventory finds you the best rates for corporate travel, whereas Diversity can only offer rates from a smaller selection of travel.
Diversity is great for travelling academics, humanitarians, and non-profits—but it lacks some of the solutions you'd expect from a travel management solution. TravelPerk ticks all the boxes by providing end-to-end travel solutions.
7. Corporate Traveller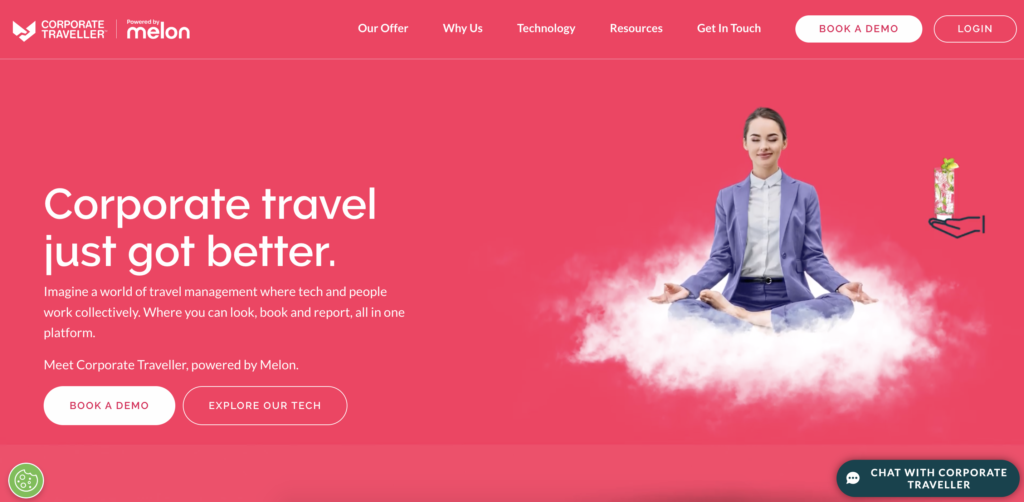 Corporate Traveller is a travel management solution that provides one platform for booking, safety, reporting, policy, and expenses. Its intuitive tech and accessible support are a key aspect of its corporate travel solution.
Let's take a look at some of Corporate Traveller's key features:
Online booking tool: enables employees to self-book corporate travel.
Negotiated corporate rates: find you great deals from a wide variety of providers.
Traveller tracking solutions: help you locate and support employees around the globe to ensure traveller safety.
Concierge services: helps ensure you're talking to someone who understands your unique needs.
Corporate Traveller provides travel solutions to help streamline the travel management process. Let's see where TravelPerk does better.
Where TravelPerk is stronger:
Unlike Corporate Traveller, TravelPerk provides organizations with carbon offsetting solutions to hit sustainability goals.
TravelPerk enables you to create travel profiles for people outside of your organization with guest accounts. This is a useful feature that Corporate Traveller doesn't offer.
TravelPerk's third-party integrations make corporate travelling a seamless experience. Corporate Traveller doesn't offer the same wide variety of integration options.
TravelPerk provides all the solutions you'd expect from a travel management company, plus much more. Its industry-leading inventory and 24/7 customer support stand out from the crowd, and offer travellers the experience they deserve. 
While Corporate Traveller's Melon is a good option, it doesn't provide the additional value experienced with TravelPerk.


Smaller corporate travel management companies
Alongside global travel management solutions, there are some smaller, local travel management solutions you could consider, such as:
CT Business Travel
Fello
Ace Travel
Good Travel
Wayte Travel
While these solutions can be effective, they all share some similar shortcomings. These shortcomings include:
Time-consuming: dealing with a smaller organization can lead to lots of back and forth on travel plans. This wastes time you could spend on other key business goals.
Limited deals: some travellers find they're able to source better deals online than with a smaller travel management company.
Bad service: smaller organizations often don't offer 24/7 support—meaning you could find yourself on your own in times of crisis.
Outdated technology: the outdated technology used by smaller travel agents provides a poor user experience for corporate travellers.
Hidden fees: smaller organizations are often expensive, and you need to look out for hidden fees.
Overall, a smaller corporate management solution may be useful for a one-off business trip. When it comes to larger corporate travel, you need a solution that can help you save on your travel budget, support travelling employees, and report on your business travel.
Time to invest in travel management for your business
Modern corporate travel requires innovative travel solutions—smaller TMCs and traditional TMCs just can't keep up.
You need a comprehensive solution with a team of dedicated travel experts helping you and your travelling employees every step of the way. Try TravelPerk today to start experiencing a new approach to corporate travel management. Book faster, manage smarter, and save better with TravelPerk's all-in-one travel management solution.